Yannis Behrakis was a Pulitzer Prize winning photojournalist, born in Athens, Greece in 1960. He studied photography at the Athens School of Arts and Technology and received his BA (Hons) in photography from the Middlesex University. A Reuters photojournalist since 1987, he reported on some of the most important global stories of the last three decades. Among several national and international awards, Yannis has been named three times European photojournalist of the year by Fuji in London 1999, Barcelona 2002 and Rome 2004. In 2000 he received the John Faber award from the Overseas Press Club of America in New York and the same year he was awarded with the most prestigious Greek journalistic prize, the Botsis Foundation Award by the President of Greek Republic. In 2000 Behrakis won first prize in the General News Stories category by the World Press Photo and in 2002 and 2016 the Bayeux Awards for war correspondents. In 2011 he was awarded by the NPPA (National Press Photographers Association) an award of excellence in the General news stories category in the Best of Photojournalism competition. In 2012 and 2015 he won awards in the prestigious POYi (Pictures of the Year international) by the Missouri University. In 2015 he was named "Guardian" and "Reuters" photojournalist of the year and won the gold award in Days Japan International photojournalism awards. Behrakis played a leading role in the Reuters team that won the Pulitzer for breaking news photography for their coverage of the refugee crisis in 2015. A mentor and teacher of photojournalism, was a regular lecturer in the Media school of Indiana University. In 2017 he was appointed by Reuters as the Ambassador of Reuters photo department and a Senior Editor, Special Projects. Yannis Behrakis passed away in March 2019 in Athens, Greece.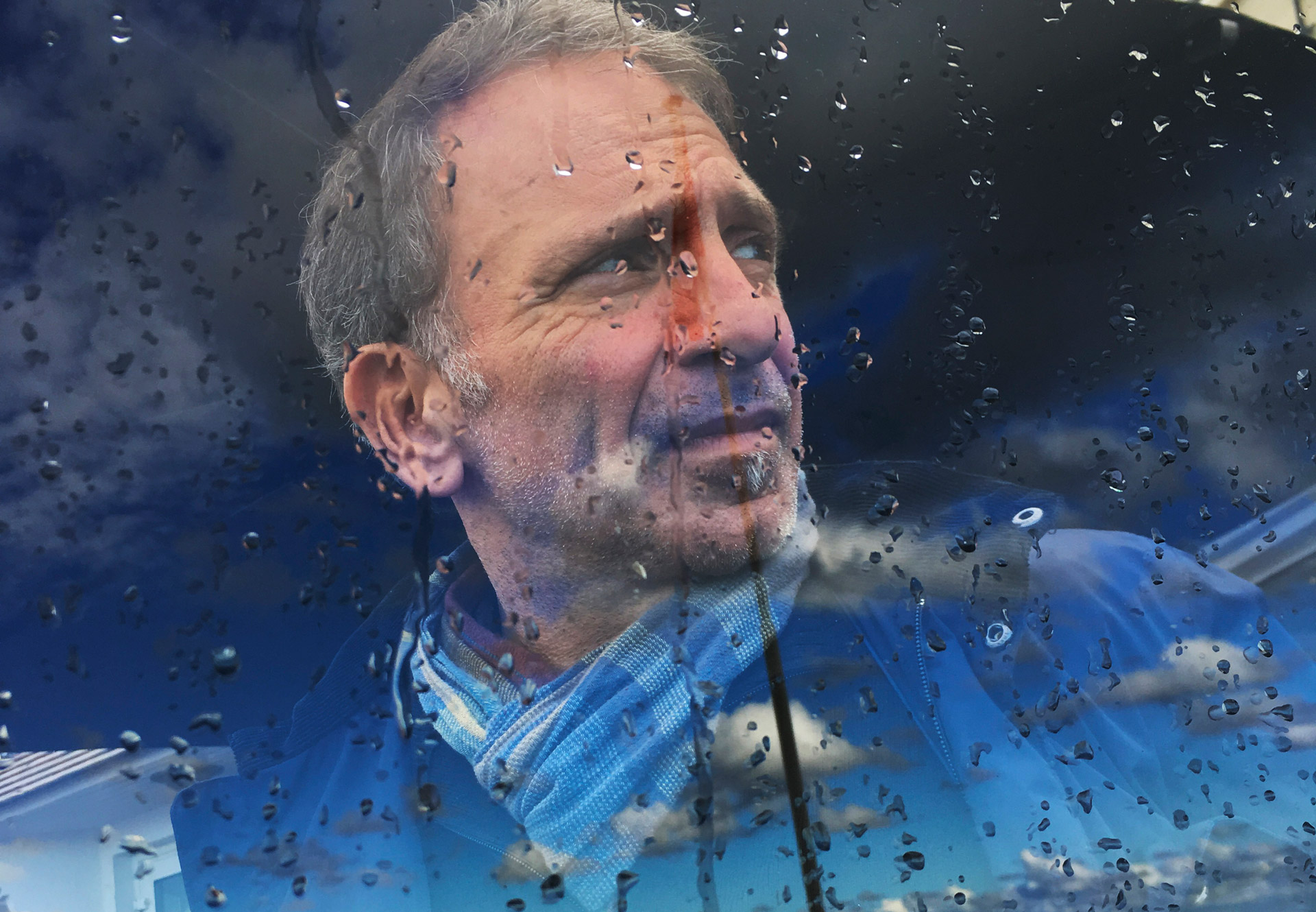 YANNIS BEHRAKIS / EYEWITNESS / 30 YEARS
The Siege of Sarajevo; the fall of Kabul; the Arab Spring. Famine in Somalia; wars in Iraq and Syria; Europe's refugee crisis. Over three decades, Pulitzer-winning photographer Yannis Behrakis bore witness to some of history's most iconic moments. Behrakis, a veteran Reuters photographer, documented the mass movement of people in three continents, driven by his desire to show the world what was happening in war zones and countries in crisis. His images bring home the brutality of battle and the terror of conflict; a reminder that exodus is inevitable in times of war. They tell tales of courage and perseverance; of hope in times of great suffering; of larger-than-life individuals. "I wanted to be the voice of the persecuted and the eyes of the global audience", Behrakis said in 2016. "Working for Reuters means my audience is the entire planet and this is a great responsibility on my shoulders. Through my pictures and reports, nobody can say they did not know." Throughout his career, Behrakis focused his lens on people. At one of his earliest assignments in black-and-white, the funeral of Islamic revolution leader Ayatollah Khomeini in 1989, women in hijabs mourn under the watchful eye of guards. On the Iraqi-Turkish border in 1991, dozens of Kurdish refugees frantically scramble for a loaf of bread at a humanitarian aid distribution. During fierce fighting between Serbian forces and ethnic Albanian separatists in 1998, a villager stares at Behrakis' lens through a bullet hole in a shattered bus window. While covering the civil war in Sierra Leone in 2000, Behrakis narrowly survived an ambush that killed Reuters journalist Kurt Schork, one of his closest friends, and Associated Press cameraman Miguel Gil Moreno. Behrakis shot what he feared might be his final photograph: A self-portrait, looking bewildered at the sky. It was not long before he was back on the road. In 2015, Europe was confronted with its biggest refugee crisis since World War Two and his native Greece was on the frontline. For Behrakis, whose grandmother fled Asia Minor as a refugee in 1922, it became personal. Coverage of the crisis earned Behrakis the highest honour of his career: a 2016 Pulitzer Prize. It also delivered two of his most recognizable and best-loved photographs: A giant red sun hanging over a dinghy overcrowded with Syrian refugees adrift in the Aegean Sea; and a Syrian father carrying and kissing his daughter as he walks down a road in the rain, a black plastic bag draped over his shoulders like a superhero's cape. His compass over the years, Behrakis said, was to make sure history was duly reported. "I truly believe that photojournalism and journalism in the right hands can make the world a better place" he said.
Karolina Tagaris / Reuters